Typhoon Jebi is currently a category 5 storm heading for Japan's main island of Honshu. The largest and most powerful typhoon of 2018, Jebi is expected to reduce in both size and intensity by the time it makes landfall in Japan on Tuesday (local time). See the map below.
Currently bringing wind speeds of up to 175 miles per hour (281 km per hour), Jebi is expected to reduce to a still very dangerous 90 miles per hour (145 km per hour) by Tuesday. This, along with heavy rain is anticipated to impact the major cities of Kobe, Osaka and Kyoto.
We have not yet received any airline updates but expect to do so within the next 24 hours as the storm progresses and the path becomes more certain. 
We do anticipate travel disruptions on the region on Tuesday.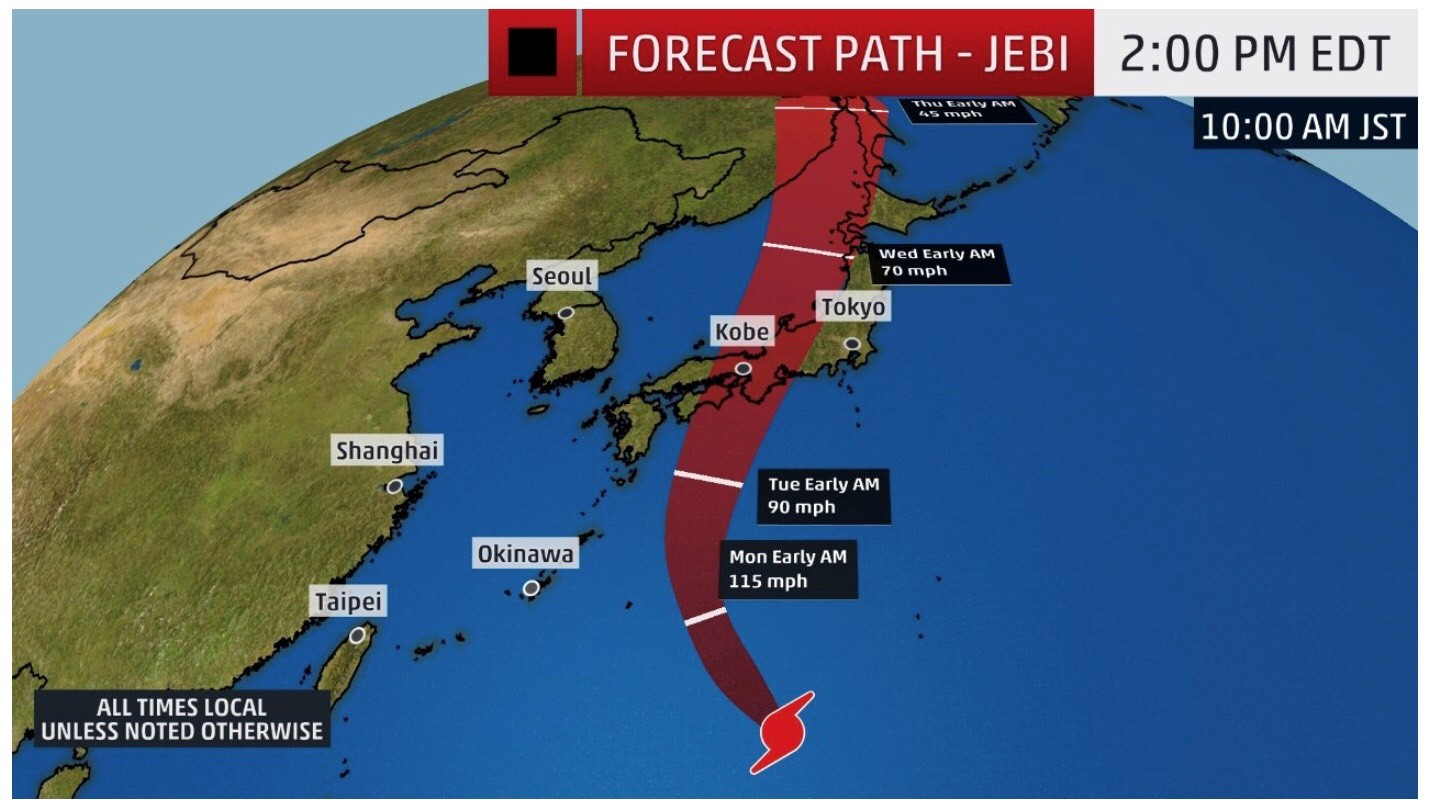 Further assistance
Campus Travel can be contacted 24/7, 365 days a year.
Number: +61 7 3393 8855 (calls from overseas)
Number: 1300 662 703 (calls from within Australia)
Email: uq@campustravel.com.au
If you require emergency assistance while travelling, please contact Chubb Insurance Assistance. The contact details are listed below:
Travel emergency 24/7 contact
Chubb Assistance phone +61 2 8907 5995 and quote UQ policy number 01PP529201. Reverse phone charge is available.